Students With Psychosis is a 501(c)(3) nonprofit that empowers student leaders and advocates worldwide through community-building and collaboration.
Students With Psychosis organizes in-person programming at local and regional levels and provides over 160+ hours monthly of virtual programming at no cost to our student leaders and advocates, with at least five hours facilitated each day and opportunities to get more involved. Faculty, student lived experience, and advocate lived experience memberships are free with paid membership tiers for mental health professionals, students pursuing a mental health degree, creatives, and friends/family members. Members can apply for an intern, advocate, brand ambassador, in-person hub/event curator, or community group leadership position to get more involved. Want our team to speak or table at your school, workplace, or event? Email team@sws.ngo.
JOIN THE MOVEMENT
Students With Psychosis is a 501(c)(3) nonprofit that organizes in-person programming at local and regional levels and provides 160+ hours monthly of facilitated virtual programming to students and advocates worldwide.
CHANGING THE FACE OF PSYCHOSIS
When you think of psychosis, do you think of a group of people working together as an effective team? Do you think of faces of leadership? Students With Psychosis is challenging how the world sees people living with psychosis. Students With Psychosis puts our students at the decision-making table; 100% of our Executive Board Members and Staff are current student leaders or recently graduated alumni from our student leader program or internship program.
OUR VISION

Students With Psychosis envisions a world where no student or advocate living with psychosis worldwide goes without community and access to education.
OUR VALUES

Students With Psychosis values (1) the lived experience perspective in leadership positions, (2) both the accurate and respectful representation of people living with psychosis, (3) community, workplace, and educational environments to not only be supportive but also empowering to people living with psychosis, (4) a person's worth is not determined by grades or degree level, and (5) informed shared decision making in treatment options. Students With Psychosis does not promote any particular treatment options.
OUR MISSION

Students With Psychosis empowers students and advocates living with psychosis worldwide through community building and collaboration.
OUR GOALS

Students With Psychosis aims to expand mental health/brain health advocacy at the college level to ensure psychosis representation, including a global perspective. Too often is psychosis left out of the mental health/brain health conversation on college campuses, and our narrative is also often limited, excluding intersectional community members.
OUR OBJECTIVES

Our primary objectives include: (1) growing and connecting our virtual and in-person programs, (2) organizing outreach initiatives, and (3) founding in-person college clubs/affiliates/hubs.
MEMBERSHIP INFORMATION
LEARN MORE

The Standard Membership program is specifically designed for individuals living with psychosis. If you're a student, ensure to include your school's registration in the application. The deadline to enroll is September 15th, 2023. The best part is that it comes at no cost, providing support, resources, and a community for those facing psychosis. With the exception of Coffee Chats and Office Hours Plus (reserved for Advocacy Network Members, SWP Exec, SWP Senior Staff, and Plus Members), Standard Members enjoy access to all Plus Membership events.
Requirement: Must be an individual living with psychosis. | Cost: $0 | Deadline: September 15th, 2023 | Start Date: September 18th, 2023
LEARN MORE

The Plus Membership  is open to Mental Health Professionals, Creatives, Industry Leads, and supportive Family/Friends. The deadline to join is September 15th, 2023 (limited seats). The cost is $150 per year, with a 25% discount available for students. Members will have access to resources, networking opportunities, and collaboration platforms to support personal and professional growth. Please reference the schedule below. Reference the schedule below for Plus events.
Requirement: Mental Health Professionals, Creatives, Industry Leads, Family/Friends | Cost: $0-$150/yr (Student Discount 25%) | Deadline: September 15th, 2023 | Start Date: September 18th, 2023
NOTE: Faculty members interested in introducing in-person outreach to their academic institutions, including high schools, are encouraged to register their school and secure a complimentary membership (no cost). If you are a family member in need of financial assistance, please mention it in your application. Once indicated, you'll be included in our waitlist. All family memberships come with four user logins. If you or your company are interested in sponsoring families seeking financial aid for a Plus Membership, please reach out to team@sws.ngo.
GET MORE INVOLVED/ LEADERSHIP OPPORTUNITIES
There are so many ways to get involved other than through our memberships! Apply to be an intern, advocacy network member, brand ambassador, or community group leader. To apply, please first complete an application for our Standard Membership. If you are already a member and you would like to get more involved, please email team@sws.ngo.
INTERNSHIP PROGRAM

Students With Psychosis is currently reviewing internship applications for the fall semester, with the acceptance window open until September 1st. The internship duration is from September 8th to December 17th. Remote participation is facilitated for global applicants with consistent internet access. Your volunteer commitment is deeply valued. Furthermore, we collaborate with academic institutions to facilitate college credit, compensation, or meet specific internship/practicum needs for our interns.
ADVOCACY NETWORK

If you're applying for our Standard Membership and aiming to connect with fellow psychosis advocates, be sure to incorporate your advocacy project by uploading or linking it within your application. Your project could encompass e-portfolios, social media links, artwork, and other relevant components. Moreover, Advocacy Network members enjoy supplementary benefits, including access to Coffee Chats and Office Hours Plus, in addition to the perks offered by Standard Membership and Plus Membership tiers. Students With Psychosis is currently reviewing applications for the fall semester, with the acceptance window open until September 15th, 2023.
COMMUNITY GROUP LEADER

Taking on the role of a Community Group Leader means leading meetings, projects, or initiatives within the group. On a semester basis, Students With Psychosis Community Groups on the Discord platform each select a focus initiative. These groups play a crucial role in meeting the diverse needs of our intersectional community members and ensuring that Students With Psychosis remains accountable in matters of diversity, equity, and inclusion (DEI). The Community Groups encompass BIPOC, LGBTQIA+, and Comorbidities, providing a platform to address specific challenges and create a more inclusive and supportive environment within our organization. Students With Psychosis is currently reviewing applications for the fall semester, with the acceptance window open until September 15th, 2023.
BRAND AMBASSADOR

When applying for any of our membership tiers, you have the opportunity to indicate your interest in joining our Brand Ambassador program. By doing so, you express your intention to contribute to our social media campaigns and potentially be highlighted on our social media platforms. Your active involvement as a Brand Ambassador enhances our outreach efforts and community engagement. Students With Psychosis is currently reviewing applications for the fall semester, with the acceptance window open until September 15th, 2023.
HUB/EVENT CURATOR

Looking to organize a local outreach event or establish a hub? Apply for a membership tier and email us at team@sws.ngo to express your interest. A Students With Psychosis hub is a in-person group in your area who coordinates social events and local outreach. Students With Psychosis is currently reviewing applications for the fall semester, with the acceptance window open until September 15th, 2023.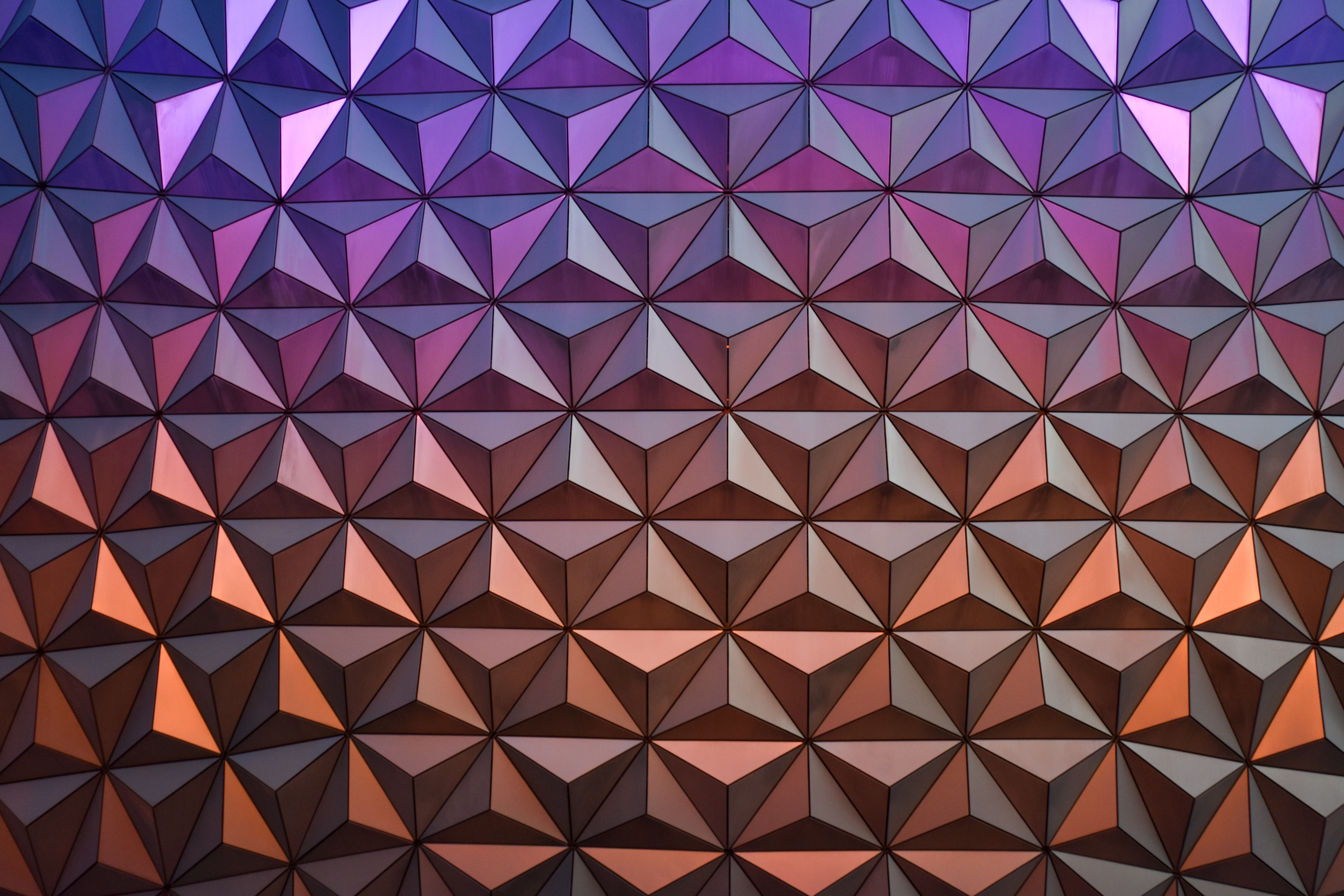 SWP 2023 Conference
Students With Psychosis was excited to host our conference in New York City on August 26th, 2023. The nonprofit organization aimed to empower student leaders and advocates worldwide through community building and collaboration. The conference provided an excellent opportunity for students, family members, advocates, caregivers, creatives, and healthcare professionals to learn more about the human experience of living with psychosis. Attendees had the chance to participate in a day of education, community-building, and empowerment on August 26th in New York City, running from 9 AM to 5 PM ET at 109 W 39th St, New York, New York.
SWP 2023 Award Recipients
SWP 2023 Advocacy Award Recipient: António Ferreira

António Ferreira is a mental health expert by lived experience, passionate about the intersectionality of race, gender identity and mental health. Ferreira works with the media, schools, workplaces, charities and the Government to break down the perpetual stigma surrounding mental health in society. Ferreira has had the privilege of speaking at schools, universities, and multinational corporations, as well as working with mental health charities and NHS Trusts, including GDS Youth Summit, Pladis Global, the University of Birmingham, and Putney High School. Ferreira regularly works with the media, TV production companies, corporate businesses and other workplaces to build equitable, diverse and inclusive leadership, culture and environments. Ferreira works closely with media publications and commentates on the intersection of race and mental health. Ferreira has had the pleasure of working with the Prince and Princess of Wales, BBC Newsround, Eastenders, ITV, Channel 4 and many other print publications.
SWP 2023 Academic Award Recipient: Carlos A. Larrauri, MSN

Carlos A. Larrauri, MSN is a former member of the NAMI Board of Directors, Chairing the Board Policy & Governance Committee, and has previously served as Secretary since being elected to the Board in 2017. He is a member of NAMI Miami-Dade County. Larrauri first learned about NAMI when seeking support after being diagnosed with schizophrenia. NAMI and its programs are at the heart of his recovery. Within the support group setting, he found a space where he felt comfortable discussing the challenges of living with a serious mental illness. Larrauri hopes to facilitate the clinical development of new treatments for people at risk for psychosis through his affiliation with NAMI. He previously worked as a lecturer at the University of Miami. He has also served as Steering Committee Co-Chair for the Accelerated Medicines Partnership® program – Schizophrenia. He has been recognized as a Zuckerman Fellow from the Center for Public Leadership at Harvard Kennedy School and received a Community Engagement Award from the University of Miami.
SWP 2023 Champion Award Recipient: Kelly Davis

Kelly Davis is the Vice President of Peer and Youth Advocacy at Mental Health America, where she works on the expansion of peer support and young adult leadership. She is passionate about lived experience-driven programs, policies, organizations, and research. Davis has been awarded the Disruptive Innovator Award by the National Association of Peer Supporters and the National Peer Leader of the Year Award by Peerpocalypse. She is a certified yoga teacher and holds a certificate in Applied Positive Psychology from The Flourishing Center. Davis and her work have appeared in the New York Times, Teen Vogue, NBC Nightly News, NPR, and the White House. She recently earned her master's degree in Nonprofit Leadership at the University of Pennsylvania where she served as a research assistant in the Perelman School of Medicine studying lived experience perspectives of inpatient psychiatric units. She is currently pursuing a certificate of specialization in mental health leadership from the Harvard T.H. Chan School of Public Health.
SWP 2023 Innovation Award Recipient: Amornthep "Sanju" Sachamuneewongse

Amornthep "Sanju" Sachamuneewongse, a mental health advocate and founder of Sati App, is dedicated to destigmatizing mental health and promoting empathic listening. As a Global Shapers Community member and Community Champion, Sanju draws from personal experiences with Major Depressive Disorder, Psychosis, and Suicide to foster accessible, affordable mental health care solutions. In 2020, Sanju represented youth as a panelist at the World Economic Forum Annual Meeting in Davos, showcasing his commitment to creating impact in the field of mental health. Currently completing an MSc in Psychology and Neuroscience of Mental Health at King's College London, Sanju focuses on developing peer support networks and leveraging data to drive policy changes for early intervention in mental health. Additionally, Sanju sits as a Lived Experience Council member for the Healthy Brain Global Initiatives, furthering his commitment to creating a sustainable impact on mental health care worldwide.
SWP 2023 Leadership Award Recipient: Cecilia Joyce

Cecilia Joyce joined Students With Psychosis in 2021. Currently holding the position of Operations Director, Joyce's contributions extend further as she serves on the Executive Board, fulfilling roles as both Treasurer and Vice President of Programming. Joyce's influence reaches beyond her organizational responsibilities. She has taken the stage as a keynote speaker from the lived experience perspective, participated in panel discussions, and delivered presentations in various educational settings for Students With Psychosis. Notably, her impactful talks were featured at events like the South Southwest MHTTC First Episode Psychosis Conference in 2022, held in Austin, Texas, ISPS-US National Conference 2022, held in Sacramento, California, as well as the Mass-STEP Conference organized by the Massachusetts Psychosis Network for Early Treatment (MAPNET) in Boston, Massachusetts. Joyce had the privilege of sharing her insights at Harvard University. Demonstrating the significance of her role, Joyce had the honor of representing Students With Psychosis at both the 2023 Women's Mental Health Conference at Yale and the Schizophrenia International Research Society 2023 Congress, held in Toronto, Canada.
SWP 2023 Creative Award Recipient: Kev G Mor

Kev G Mor started writing and performing his original songs at The Linden Tree Coffeehouse in Wakefield, Massachusetts when he was 13. Fast forward to now, at the age of 50, he has showcased his talent all over the United States, from Boston to Alaska, and many other points in between. In 2020, Kev returned to his hometown where he began his musical journey to record his debut album titled "Live at Linden Tree". He continues to perform in the New England and New York City regions, while sharing his new music on his YouTube channel. Moreover, Kev is an active member of Tunefoolery.org since 2017 and regularly performs at homeless shelters and psychiatric units throughout the Boston area. With a one-of-a-kind guitar technique that ranges from aggressively percussive flatpicking to intricately delicate fingerpicking, Kev G Mor is a singer-songwriter who stands out. His guitar work intertwines seamlessly with his vocals, which are dynamic, profound, and emotive, as he lyrically speaks candidly about living with schizophrenia, bipolar disorder, and PTSD. Features include Special Books By Special Kids and the Boston Herald.
THANK YOU | SWP 2023 Conference

Written by: Cecilia McGough, Executive Director
We want to take a moment to thank our Students With Psychosis 2023 Conference grant funders, corporate sponsors, and organizations who tabled at our conference. Without their support, this event would not have been possible.
The Sidney R. Baer Jr. Foundation has awarded Students With Psychosis $52,500 in grant funding to date. I want to share a portion of Sidney Baer Jr.'s story. His narrative beautifully underscores the critical need for enhanced support for students facing schizophrenia and psychosis. I've had the privilege of collaborating on the Women's Mental Health Conference at Yale finance committee. I encountered former students like Esmé Weijun Wang, who shared similar experiences as Baer. My involvement with students on a global scale has highlighted the urgency of providing additional resources to ensure that individuals grappling with psychosis receive the assistance they need, preventing them from falling through the cracks.
Baer's story is a poignant testament to the power of giving back to the community. As you may not be aware, our nonprofit's origins trace back to a club at Penn State in 2018. In January 2020, we expanded our reach to students worldwide. During the pandemic, which led to increased mental health challenges and students being displaced from their dormitories, our student leader program witnessed a 40% surge in April 2020 alone. Baer's generous support during this challenging period allowed us to navigate the growth and meet the needs of these students.
The symbolism of The Sidney R. Baer, Jr. Foundation coming to our aid during global uncertainty genuinely moves. It exemplifies how a former student living with psychosis could directly influence their peers and our organization. Baer's legacy has profoundly impacted me as a person living with psychosis. To learn more about Baer's story, visit: https://www.baerfoundation.com/history/
We extend our heartfelt gratitude to our esteemed grant funder, Alkermes, for their generous contribution of $75,000. Their invaluable support, including the funding allocated for this year's conference, has contributed to bringing this event to fruition. Without their financial backing, the realization of this conference would have remained beyond our reach. We humbly acknowledge their commitment to advancing our shared mission.
Furthermore, we would like to express our profound appreciation to our corporate event sponsor, Boehringer Ingelheim, for their substantial support of $3,000. Their dedication to empowering students grappling with psychosis and facilitating interaction with peers is commendable. In a field where the perspective of lived experiences holds immense significance, Boehringer Ingelheim's support signifies a resounding show of the value our voices bring. We are grateful for their support.
Our heartfelt thanks extend to the organizations that operated our booths: HeadsUp, EPI-CAL Lived Experience Integration, and the Institute for the Development of the Human Arts. Their presence at our event enriched the experience for our attendees and added substantial value to the proceedings.
Lastly, we thank our in-kind corporate sponsor, Postmates, whose $5,000 in-kind support has been exceptional. As a token of our appreciation, Postmates invites you to savor a complimentary meal! By utilizing the code SWP23 at checkout, you can enjoy a $25 discount on your order without any minimum purchase requirement. It is important to note that this offer is time-sensitive, expiring on September 3rd at 9 p.m. EST, and redeemable exclusively at participating restaurants within New York City.
Thank you,

Cecilia A. McGough
Founder & Executive Director
Students With Psychosis
To learn more about Baer's story, visit: